Cairo-Durham is looking for a Kindergarten teacher at the Elementary School. For more information or to apply, see the link below:
https://5il.co/1d82j



"Congratulations Cairo-Durham High School Class of 2022!" - Mac, CDE Therapy Dog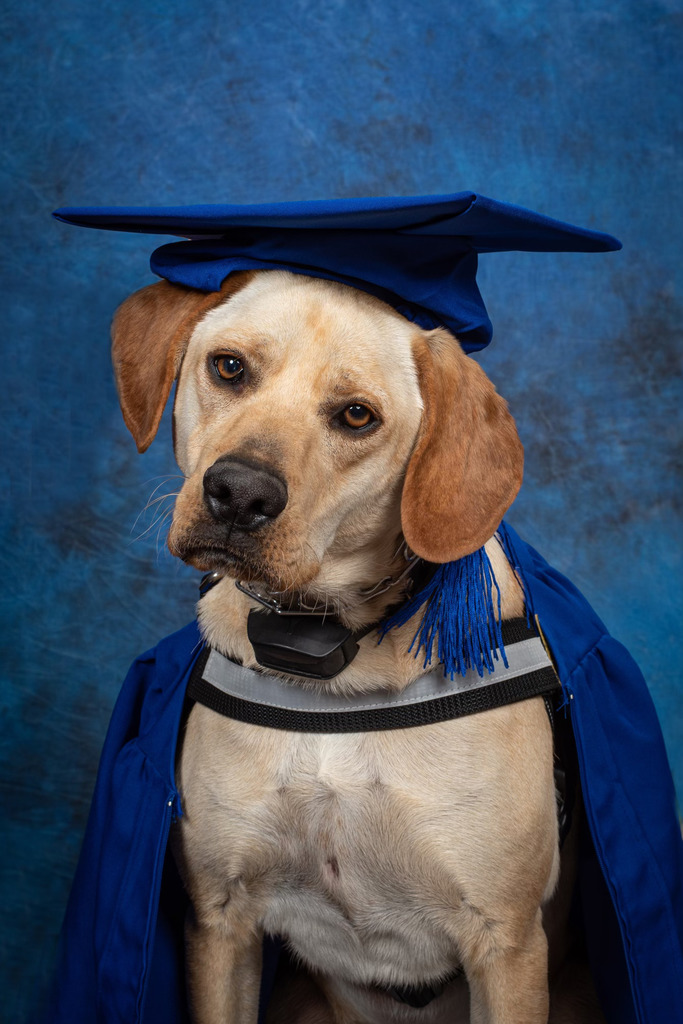 Congratulations to this year's retirees and everything you have done over the years to support our students and school community! Check out the slideshow here:
https://bit.ly/3N3J7ju

We plan to live stream the Class of 2022 graduation ceremony on our Facebook page this Friday, June 24th, at 6:30 p.m. Mark your calendars and meet us at the Cairo-Durham CSD Facebook page on Friday evening!

We plan to live stream the Class of 2022 graduate walkthrough at CDE this Thursday, June 23rd at approximately 9:30 a.m. Mark your calendars and meet us at the Cairo-Durham CSD Facebook page on Thursday morning!

Congrats to Mr. Joshua Yaple, the 2022 CDHS Teacher of the Year! Mr. Yaple, a Chemistry teacher, was voted Teacher of the Year by CDHS students based on his positive attitude, kindness, and willingness to help (among other things). Students described Mr. Yaple as "the best teacher" who is always "patient with students" and a "major team player." He steps up to chaperone events like the prom when students ask him, advocates for students, and "he's always there when you need help or even just someone to talk to." Mr. Yaple was also called "the most spirited teacher," as you can see by his willingness to don a chicken costume after he "lost" the CDHS food drive competition held by PBIS (Positive Behavioral Interventions and Supports). Thank you, Mr. Yaple, for being awesome and congrats on being named CDHS Teacher of the Year!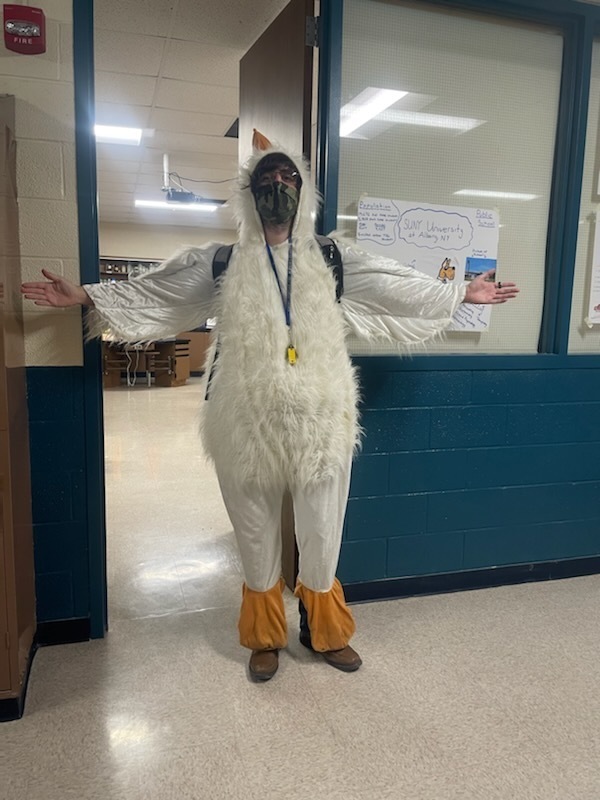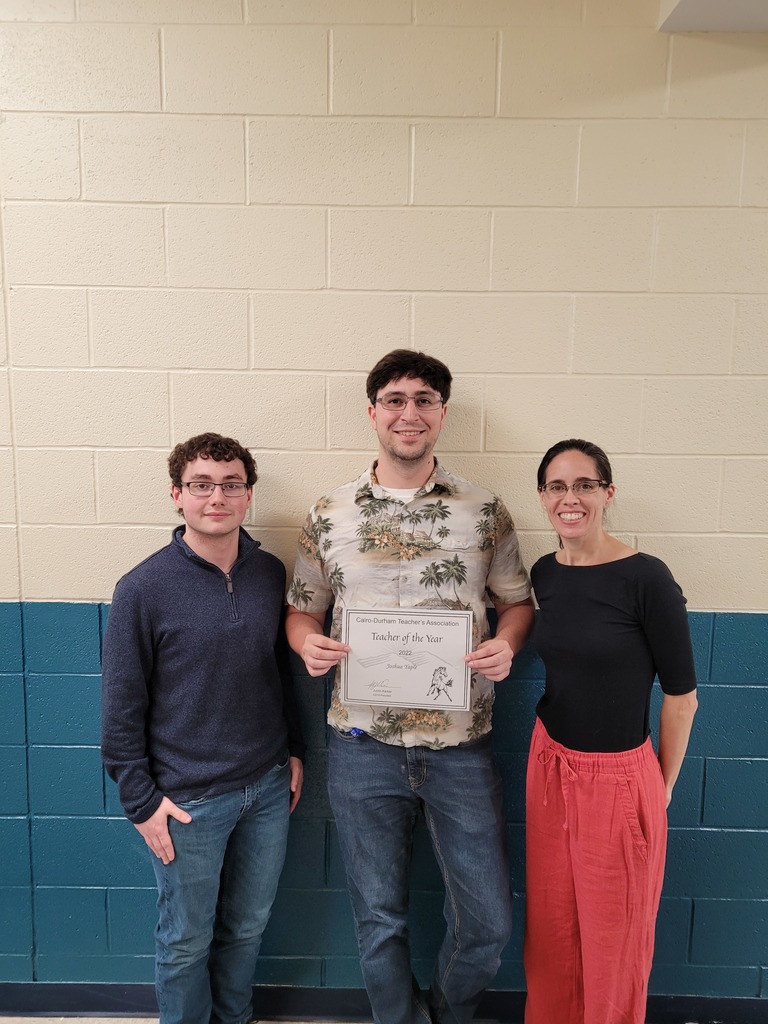 Congrats to senior Ally MacGiffert and high school teacher Laura Giarrusso on being recognized as Capital Region Students and Teachers Making a Difference by CASDA (Capital Area School Development Association)! See what they had to say here:
www.casdany.org/2022-recognition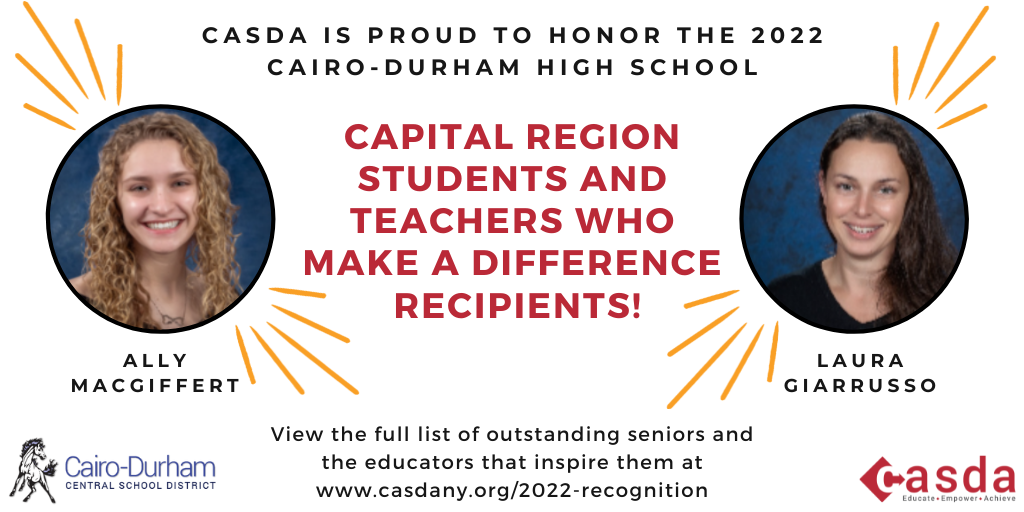 New job posting for a Micro-Computer Operator at the high school:
https://5il.co/1c5a4
Apply by Monday, June 20, 2022.

CDE will dismiss early at 11:45 a.m. next Friday, June 24, 2022. It is the last day of school.

There will be a Special Board of Education Meeting at 5 p.m. on Thursday, June 16, 2022, in the District Office conference room.

Students in Mrs. Boyle's AP Biology class recently dissected fetal pigs to learn about the intricate anatomy of a representative mammal and how closely this resembles the internal structures of humans.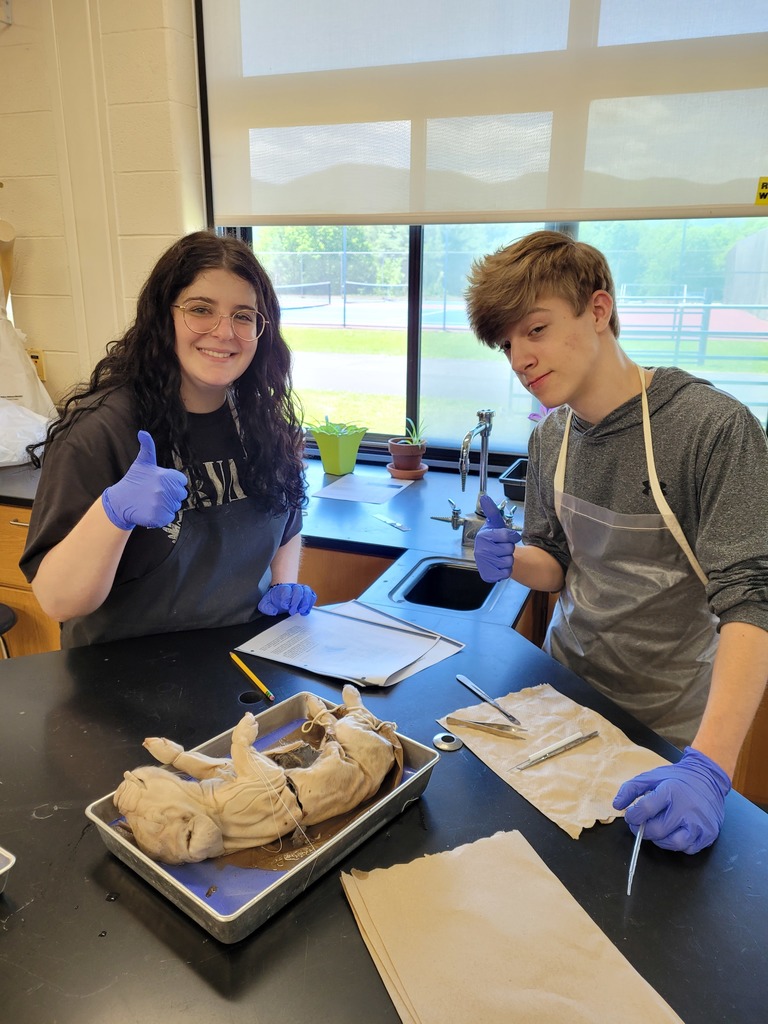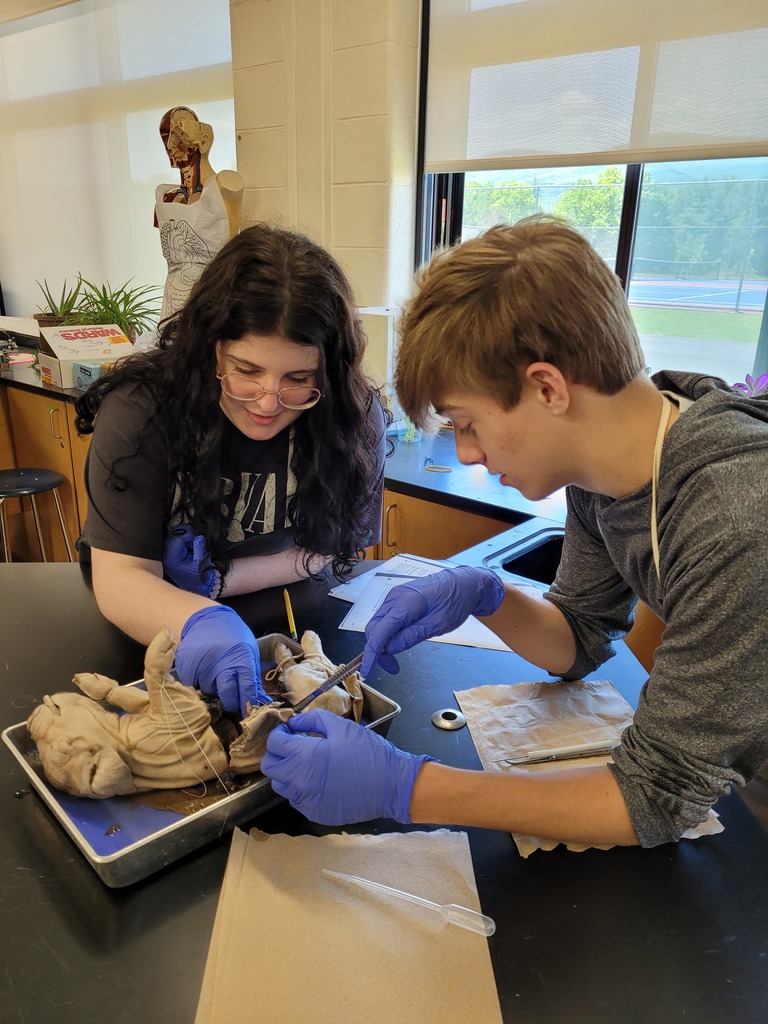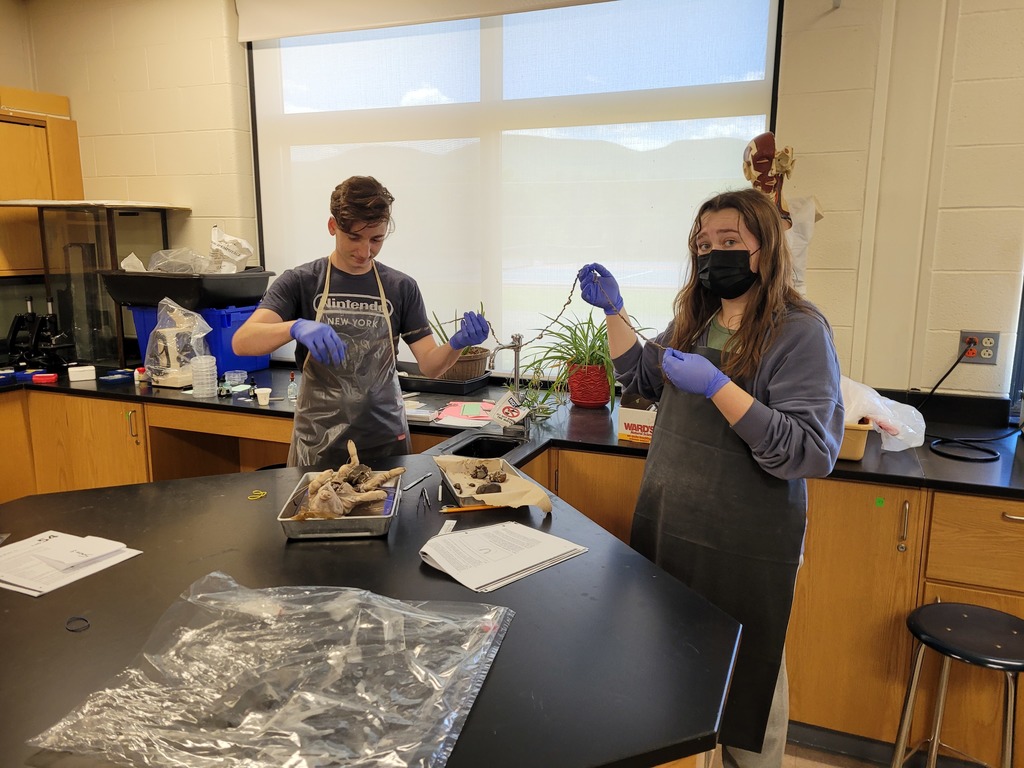 The breakout rooms in the new Media Center are a great spot for final exam review! Here's Ms. Ivino and some high school students reviewing for math finals in one of the new group workspaces.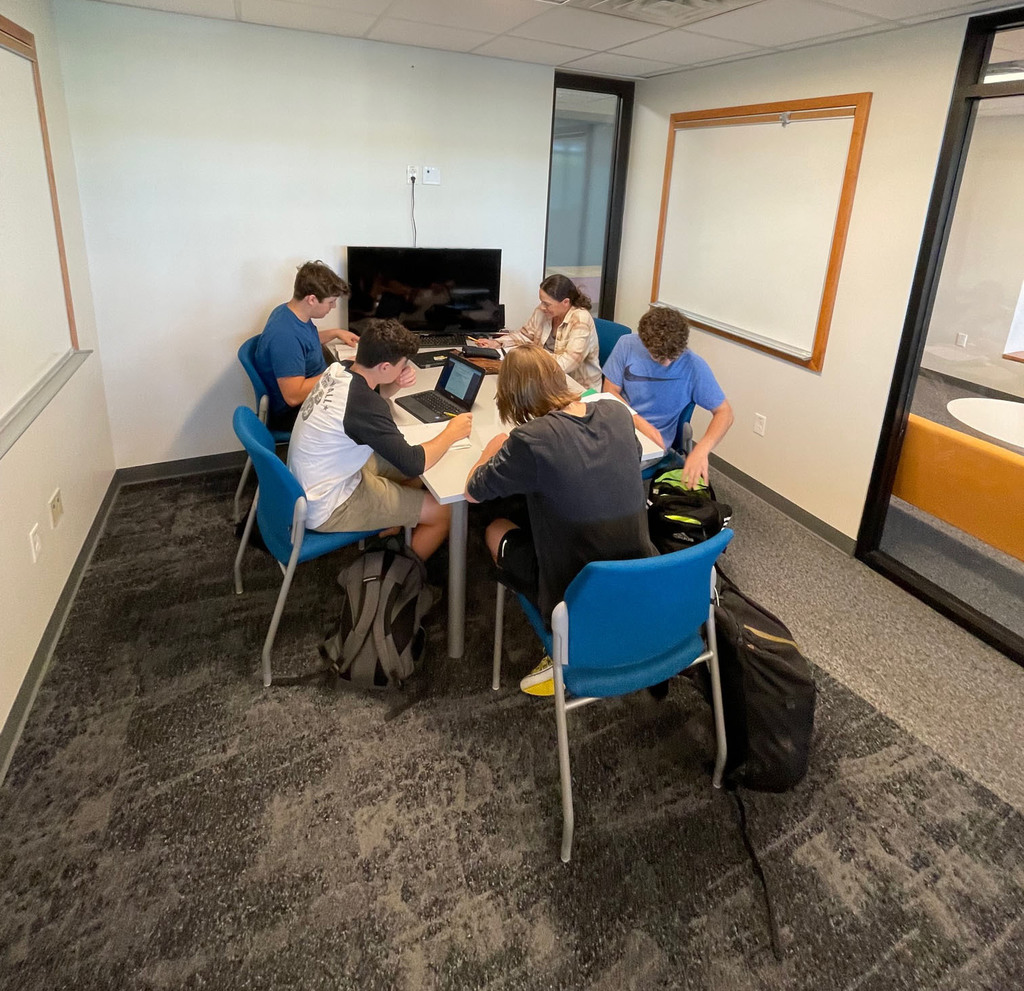 CDE will dismiss early at 12 p.m. on Thursday, June 9, 2022.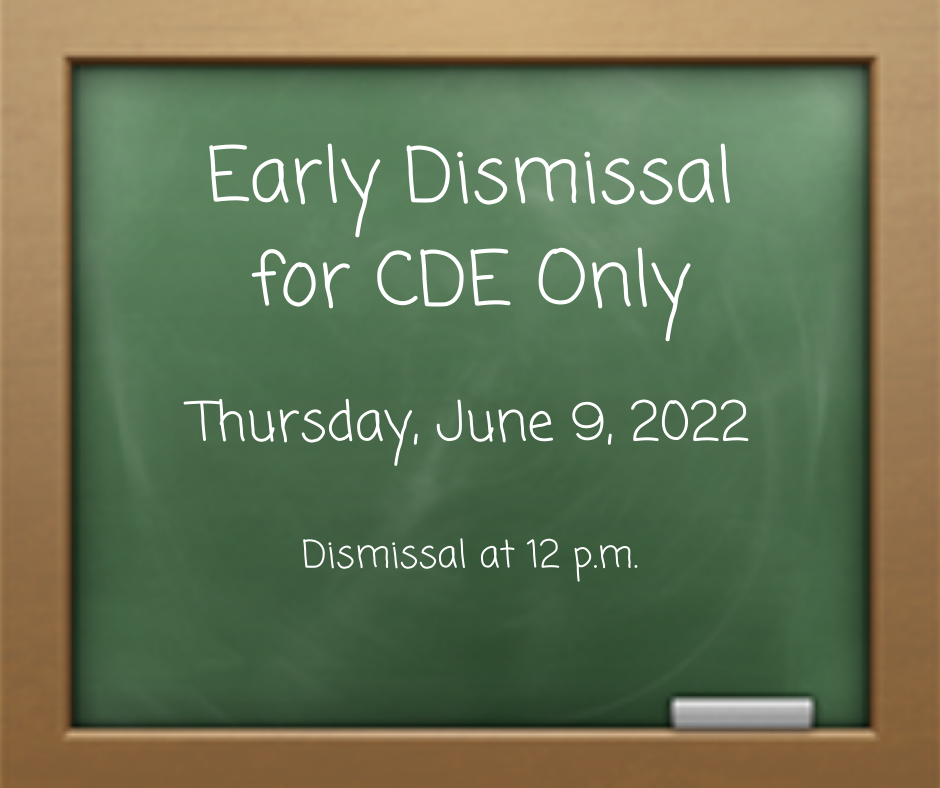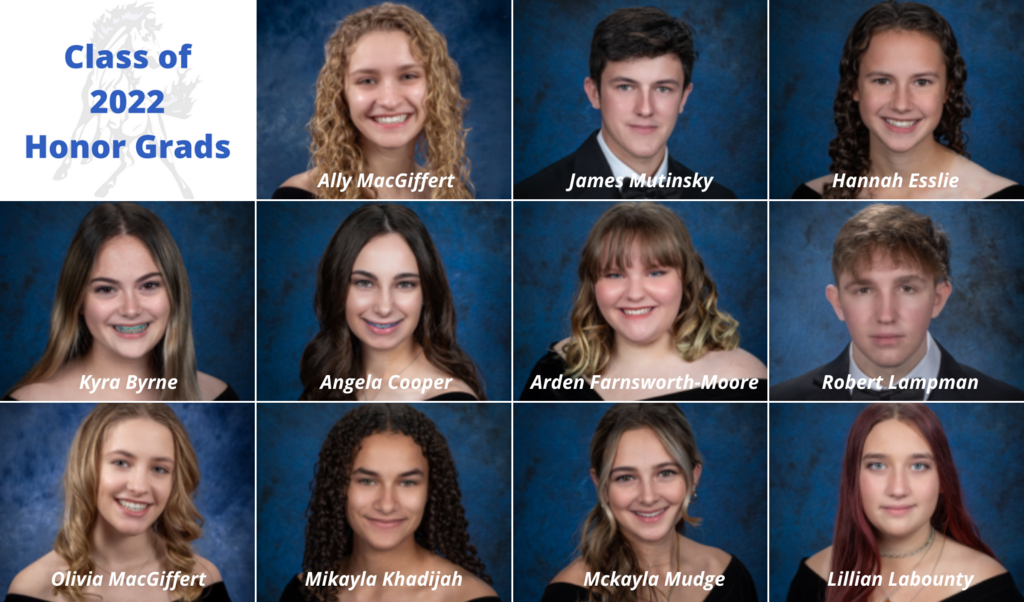 Contact Peter Maassmann if you're interested in participating in the Cairo-Durham Foundation Golf Tournament on Sunday, June 12, 2022. Proceeds will help the Cairo-Durham Foundation's efforts to support school programs and the Mustang pride Hall of Fame.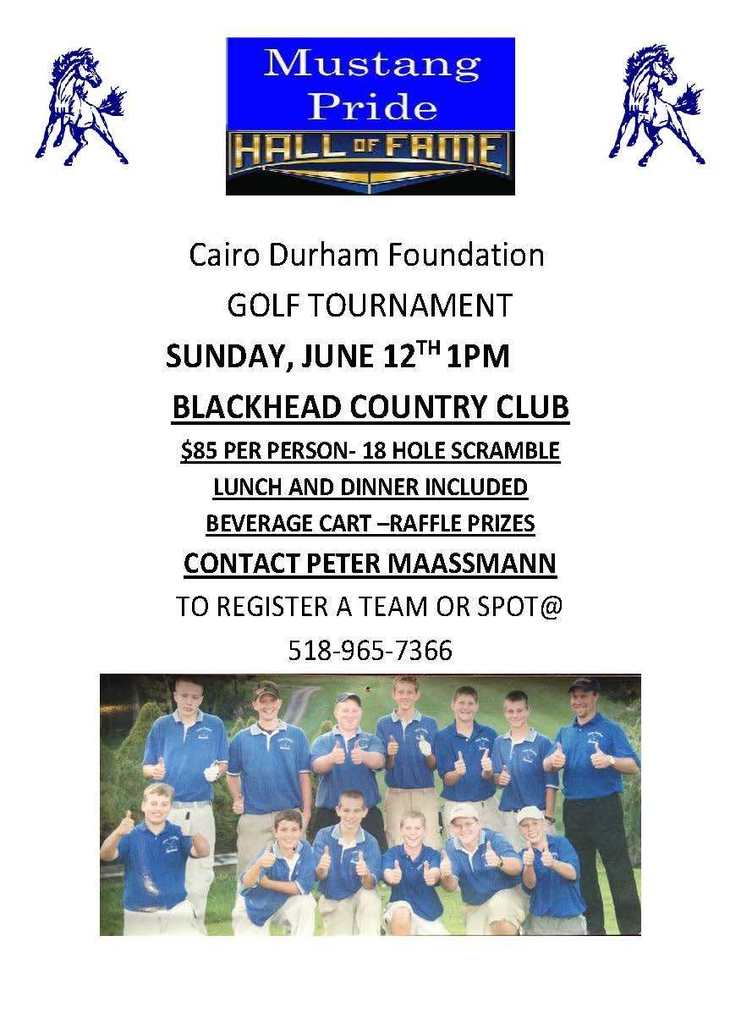 Five individuals were inducted into the Mustang Pride Hall of Fame on May 7th in recognition of their contributions and service to the Cairo-Durham Central School District. Congratulations and thank you to Rudolph Keith Phillips, William "Buz" Getzke, Richard Uzzilia, Harry Lennon, and Hugh "Lucky" Gallagher! Thank you also to all the family and friends who joined the celebration and shared photos and stories about these fantastic individuals. Each inductee has made a lasting impact on the students and families of Cairo-Durham CSD and our community. Their Hall of Fame plaques will be displayed in the lobby at Cairo-Durham Middle/High School.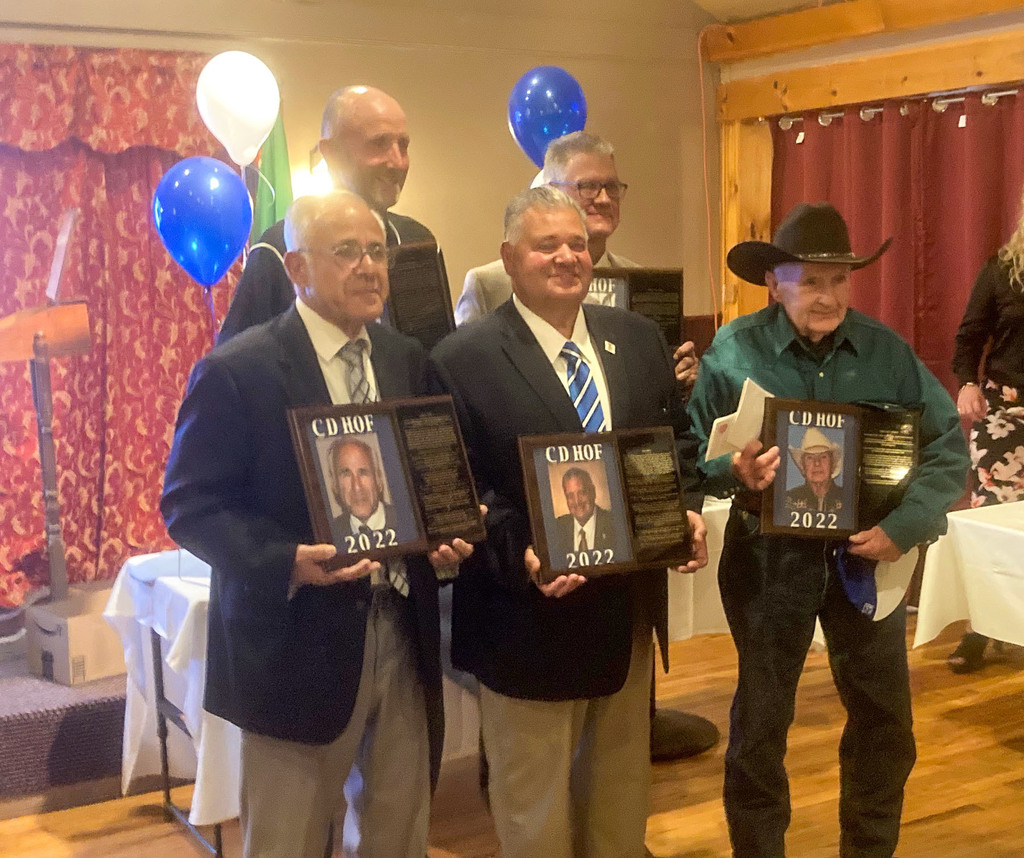 Students in Mr. Heilmann's class got to help Mrs. Skelly plant pretty flowers at the CDE and District Office entrances this morning.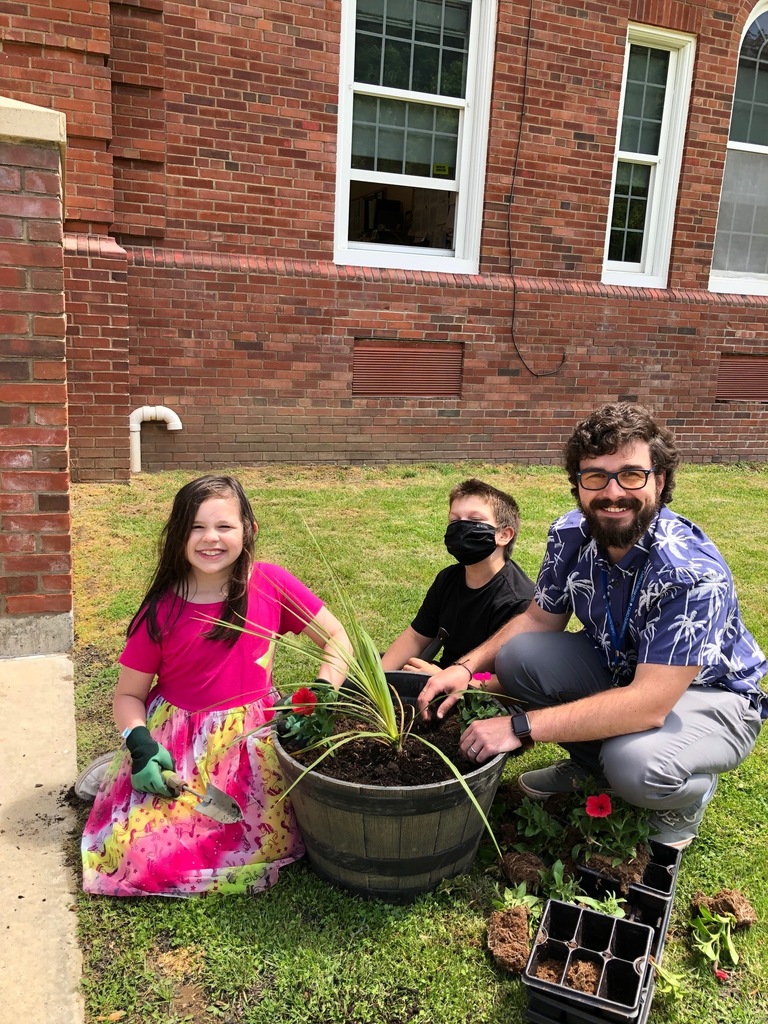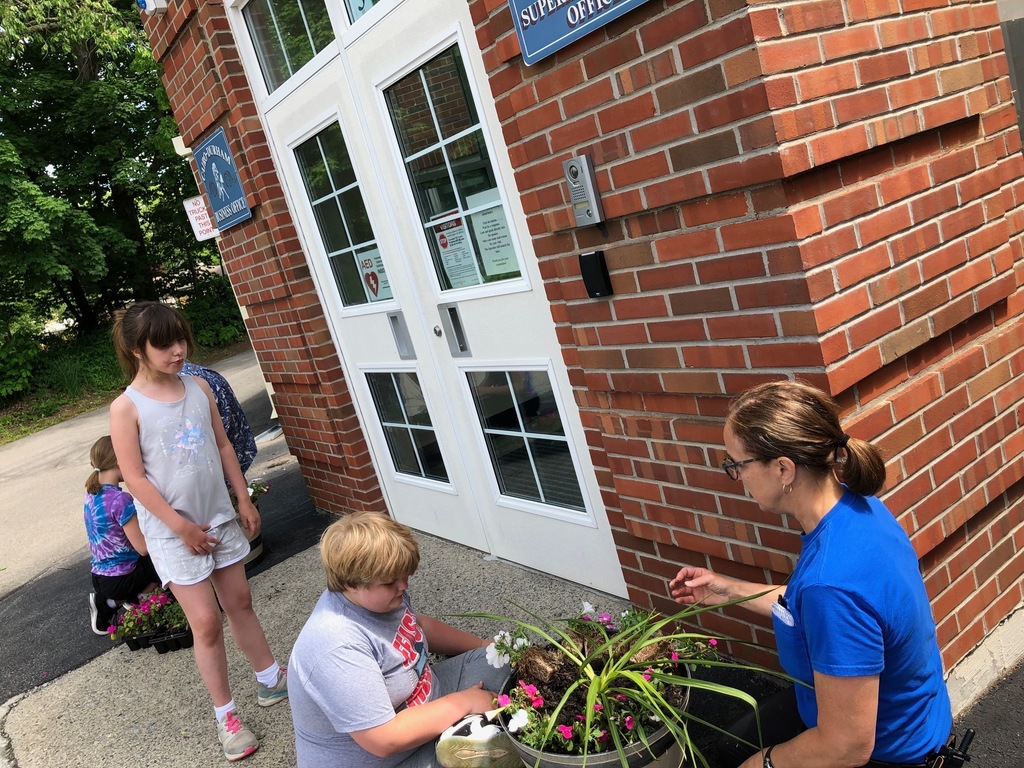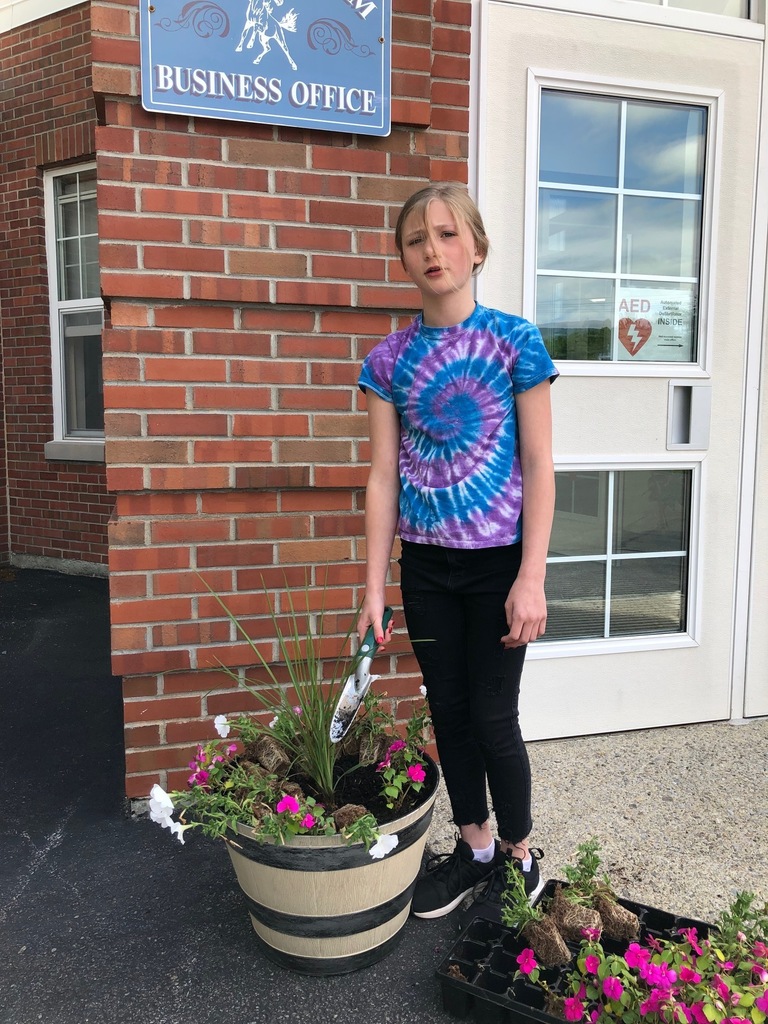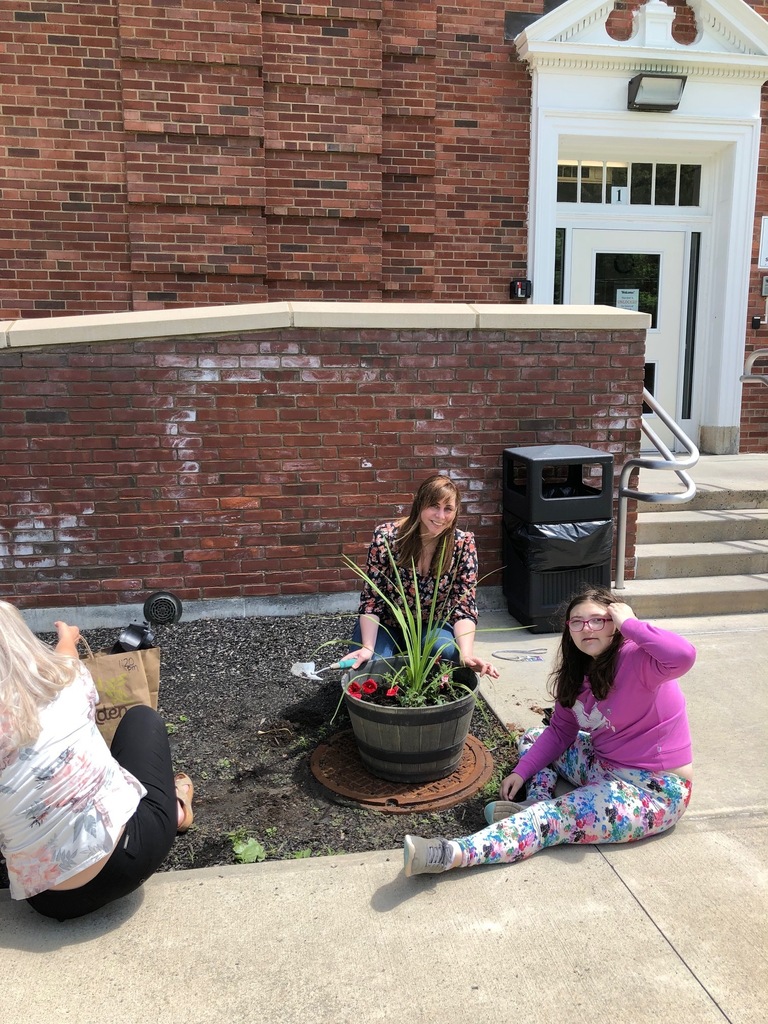 Reminder: No school this Friday, May 27th through Tuesday, May 31st
https://www.cairodurham.org/article/726734
No classes for Grades 9-12 on Wednesday, June 1st unless scheduled to take the U.S. History Regents exam