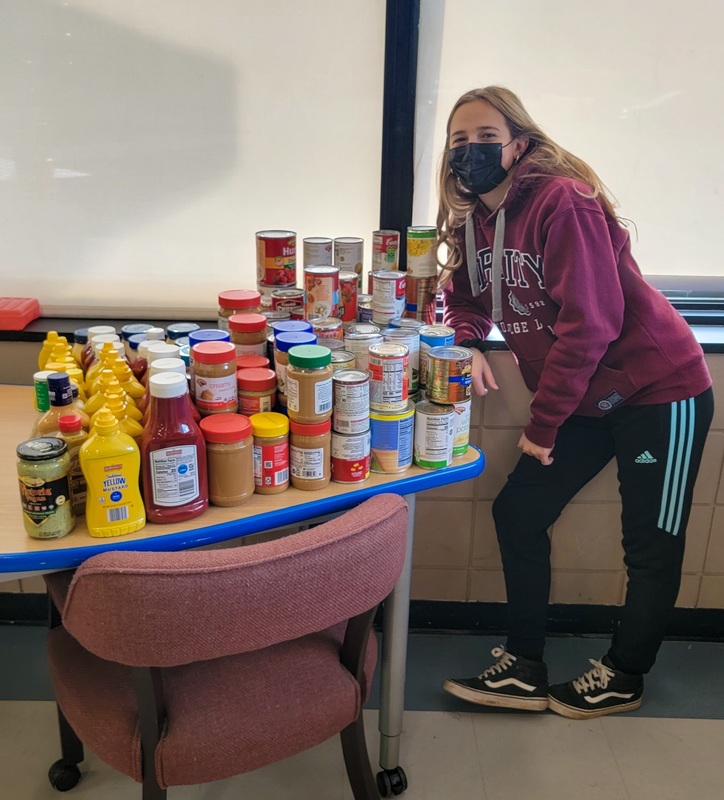 Cairo-Durham High School collected more than 4,000 items during their November food drive to benefit the Cairo Food Pantry. In addition to nonperishable foods, students donated many household items such as toothpaste, soap and more than 800 paper towel rolls.
"The Cairo Food Pantry couldn't believe the number of paper towel rolls that were donated," said Mrs. Manoli, who helped coordinate the schoolwide food drive. "They said that they have not had toilet paper or paper towels to give out since the pandemic started."
The classes competed against one another and earned points each week based on the quantity and types of items donated, with extra points awarded for special weekly items. The sophomore class had the most donations totaling 2,132 items. They will receive a grade-wide prize (still to be determined, but it may involve teachers wearing silly costumes).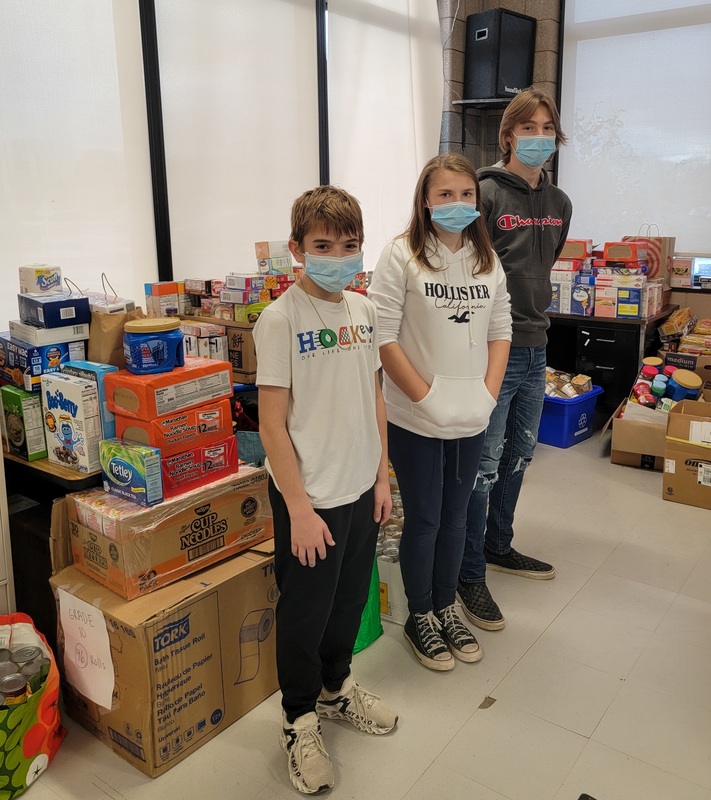 "So many student and staff volunteers helped with collecting items, checking expiration dates, sorting donations and stacking them for delivery," said Mrs. Manoli. "I can't even wrap my head around the tremendous generosity of the Cairo-Durham school community."
Thank you to all the students, parents and faculty who helped make the food drive an overwhelming success!