Located in the center of the Middle School and High School combined campus, the Media Center provides students with many services to enhance their learning experience. Stacks full of fiction and non-fiction books line the room. There is a long table with built-in charging ports for laptops as well as a section with five rows of Mac desktop computers. The Media Center has several "breakout" rooms and many comfortable seating areas where students can work collaboratively or independently.
Click the icons below to access library catalogs.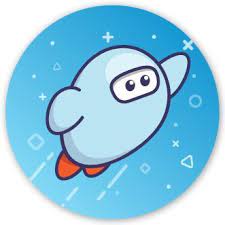 eBooks & Audiobooks
You can download best-selling and classic audiobooks and eBooks using the free Sora app. An eBook is a digital version of a book that you can read on an electronic reader, phone, or computer screen. An audiobook is a recorded reading of a book.
Use the free Sora app to browse the collection and check out items with your school library number (ask your school librarian for your number). You can download eBooks or audiobooks from home onto your computer, phone, tablet, e-reader, or mp3 player - even when school is closed. Items will automatically be returned to the library when they are due.
The District maintains accounts with many research databases. Unlike searching with Google, these are collections of articles focused on specific topics and are more useful for research and school projects. Click the icons below to access research databases.
If a password is required for the following sites, please see a library staff member.