Budget Proposal (2022-23)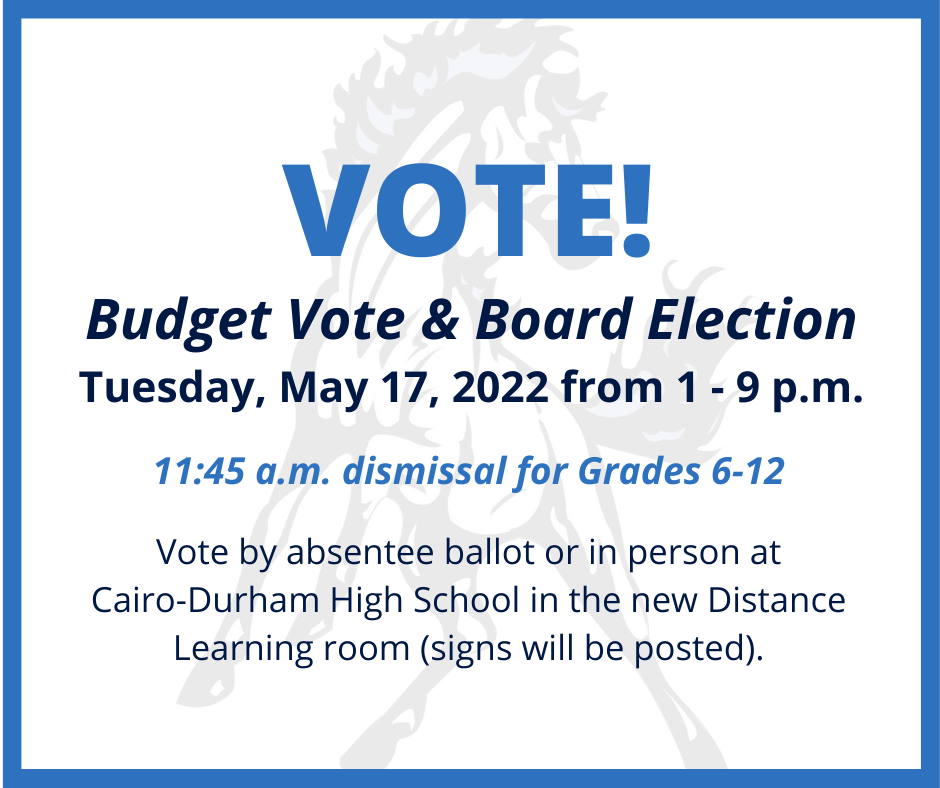 Click the tabs below to learn about Cairo-Durham CSD's proposed spending plan for the 2022-23 school year, the Board of Education election, and other propositions on the May 2022 ballot.
Voting for the 2022-23 budget proposal, propositions and Board of Education election will occur on Tuesday, May 17, 2022, from 1-9 p.m. in the Cairo-Durham High School Distance Learning room (signs will be posted). Learn about voter eligibility and absentee ballots under "Voting Information" below.